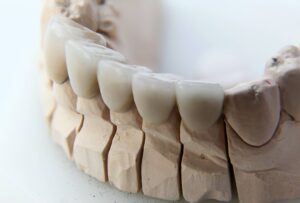 Crowns

Crowns/bridges cover and protect the entire outer surface of the prepared tooth structure.
Crowns are needed when the tooth structure is weak or teeth have been fractured. They provide support and stability for your teeth. They are often used to replace large amalgam fillings, fractured teeth or teeth that have undergone root canal treatment.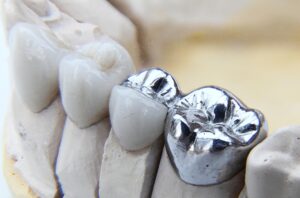 Bridges
Bridges can be used to literally bridge the gap between two teeth. However it depends on the strength and ability of the neighbouring teeth to allow for the placement of a bridge. Our dentists can help advise you of all the options available to help you decide on the best treatment for you.